Introduction
A budget helps an organization allocate the resources of the company to different departments and activities and manage the cash flows of the business in an effective way in order to achieve the overall objectives of the organization. Generally, there are two categories of expenses in every organization: capital expenditures (CapEx) and operational expenditures (expenses) (OpEx).
In every Organization budget codes are assigned every financial year to different teams to meet their CapEx and OpEx spending goals. These teams can be IT Team, Accounts Team and Finance Team etc. Each budget code has some assigned amount that will be spent by different verticals in a given FY to achieve the organization's long-term and short-term goals.
Objective
The basic objective of Budget Utilization Automation is to provide an end-to-end automated solution to generate on-demand interactive dashboards and detailed reports of the utilization of each budget code at individual budget owners, teams and organization levels.
These dashboards will help budget owners and management to keep track of the total amount spent in a given time period and help to make better-informed decisions for further spending.
The ageing dashboard will show the unpaid invoice balances along with the duration for which they have been outstanding. It helps to identify the customers that are late in paying their invoices. Tracking the ageing dashboard monthly will help to identify the problems before they become a cash-flow crunch to business. This is used in Asset management companies.
Before SheetKraft
All the data, required for generating these reports at the organizational level and for different teams, is spread across various tables in the spend management software. This data includes POs (purchase order) raised against an expense, invoices received for all services availed and payments made from each budget code. Users must manually fetch this data from multiple tables and then structure it in a standardized format.
After that, the user calculates the Allocated Amount, PO Amount, Utility Amount, Consumed Amount, Unconsumed Amount and Invoice Amount for organizational level and each team/department level.
Processing complexities include many invoices raised against a single PO (Purchase Order), payment made against an invoice without a PO issued etc., which is easily missed by users in manual calculations.
Due to large data, it was difficult to gather the data from multiple sources, structure it in a standardized format and perform analysis in excel.
This process is performed only once a month, but it took 1-2 days to complete.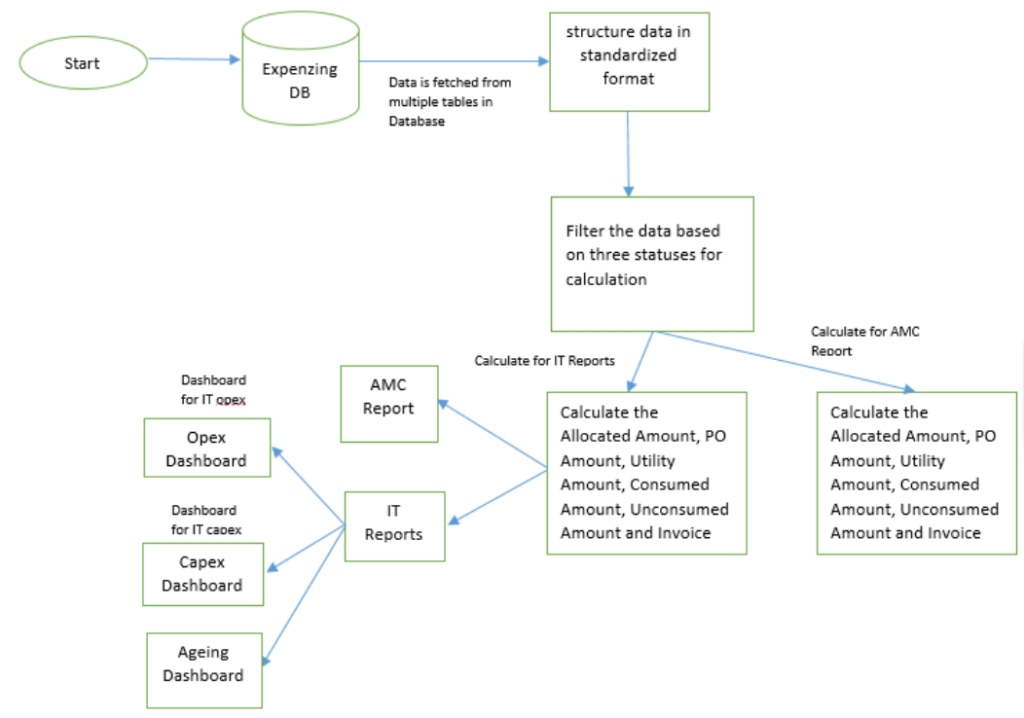 After SheetKraft
Using SheetKraft, all the data required for generating these reports and dashboards are directly fetched from the spend management software (Expensing DB).
The whole process is set as per pre-defined rules and logic provided by the business users and is hosted on a web UI
It hardly takes any time to generate the required reports.
Business users are given access to the SheetKraft UI and with a click of a button, users can generate these reports on demand.
The manual process was time-consuming but after using SheetKraft the users can get the budget utilization reports within minutes.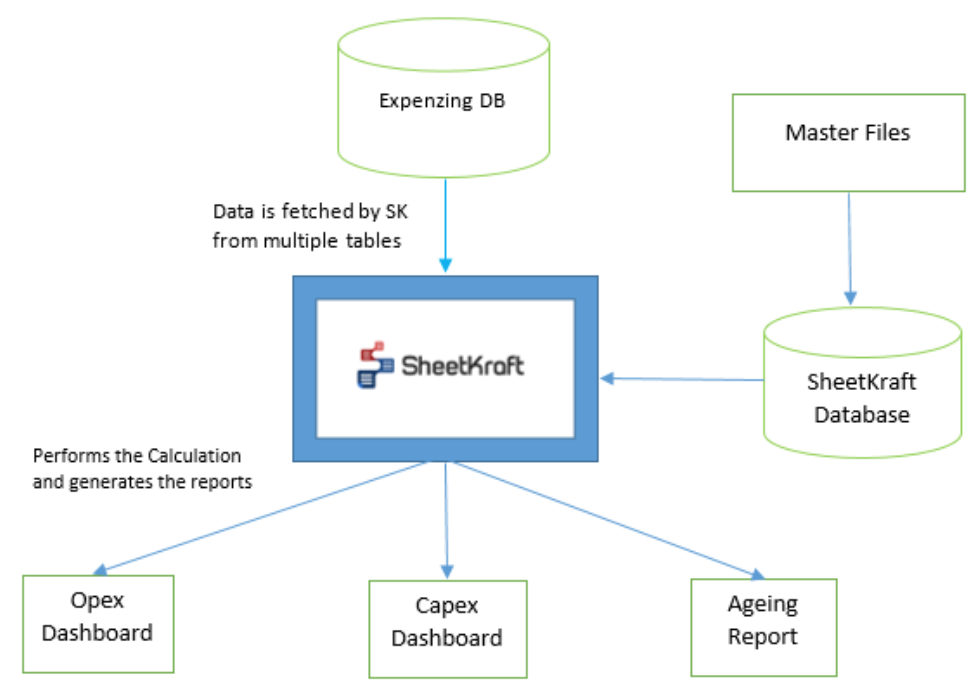 Overall Impact of Automation
Dependence on different teams to generate organization level utilization dashboard removed with SheetKraft automation.
Monthly 2 man-days of efforts reduced to a simple click of a button.
Any chances of manual errors in computation and validation checks are eliminated.
Book A Demo